Description
Hand rubbed in Eco Friendly, Natural, Food-safe Livos natural non toxic Walnut tone oil that creates a highly water resistant and food safe finish. These natural oils are translucent so the wood grain detail is highlighted; these are then polished to a matte finish. Color ranges from medium to dark Walnut brown tones that will darken as the wood ages. There is no oily feel and cannot bleed into carpets as it contains natural lacs. Hand carved from a single piece of sustainable Monkey Pod Wood in Thailand, no chemicals used in the process, ever. This piece is packaged with cartons from recycled cardboard with no plastic or other fillers. Made from the thick branches of the quick-growing Acacia tree in Thailand – where each branch is cut and carved to order (allowing the tree to continue growing), the wood is kiln dried, carved and sanded by local skilled Thai artisans. As this is a natural product, the color and grain of your piece of nature will be unique, and may include small checks or cracks that occur when the wood is dried. Sizes are approximate. Products could have visible marks from tools used, patches from small repairs, knot holes, natural inclusions, and/or worm holes. There may be various separations or cracks on your piece when it arrives. There may be some slight variation in size, color, texture, and finish color.
Wood Protectant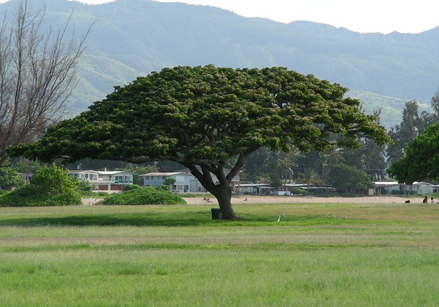 After completion of the product, Livos Oil is applied by hand to seal and protect the woods surface. The oil contains natural resins that can be buffed to light gloss sheen. Livos is a safe natural oil and is a food safe surface
Livos offers a variety of all natural, non-toxic, biodegradable products. These products are petroleum and chemical free. Based on renewable raw plant materials that are organically sourced and never tested on animals, Livos products are environmentally responsible, non-polluting, ecologically friendly, and emit no harmful substances.
An important component in most of the Livos products is linseed oil. Made from organically grown flaxseeds by farmers in northern Germany, it is cold pressed at the Livos factory for use as the main ingredient in oils and other products.
Environmental and Holistic Standards:
Environmentally friendly: products are not only human friendly they are fully biodegradable and not detrimental to our waterways as many of the synthetic water based products.
Solvents
Livos has a range of products that contain zero to extremely low amounts of solvents. It is not necessarily how much solvent that is the critical factor, however which type. Livos not only uses plant based solvents however also synthetic ones such as the Isoaliphates. These are also used in the pharmaceutical and food industries and are well established in Europe. 95% of these solvents decapitate in the first hour of application. Once dried, there is no further "off gassing" as occurs with many synthetic products. It positively influences the indoor air quality and does not contribute to harmful ozone depleting emissions.
Life Cycle
There is no detrimental effect on ones health from the Livos products; from manufacturing, application, the occupier to disposal.
Save