Mixology by Siscovers is the art and craft of mixing your own bedding ensemble your way, in your style, with the colors you love.
Create an aesthetic that is personal, comfortable and exactly what you want.
This bedding collection centers around our easy-care Padma fabric in over twenty colors: earthy greens, cool blues, steely grays, vibrant spice tones, warm neutrals and more.
Padma is a smooth, dense, short pile fabric that has a distinctively soft hand and matte velvet finish. It's perfect for duvet covers, bed caps, pillow shams, toss pillows, lumbar pillows, bed scarves and curtain panels.
Cleverly mixing combinations of both color and element can result in a space that ranges from gracefully understated to wildly energetic. The choice is yours. There is no right or wrong. Make it your own.
Visit our showroom and Design your Bedding Your Way, with beautiful fabrics from SIS Covers!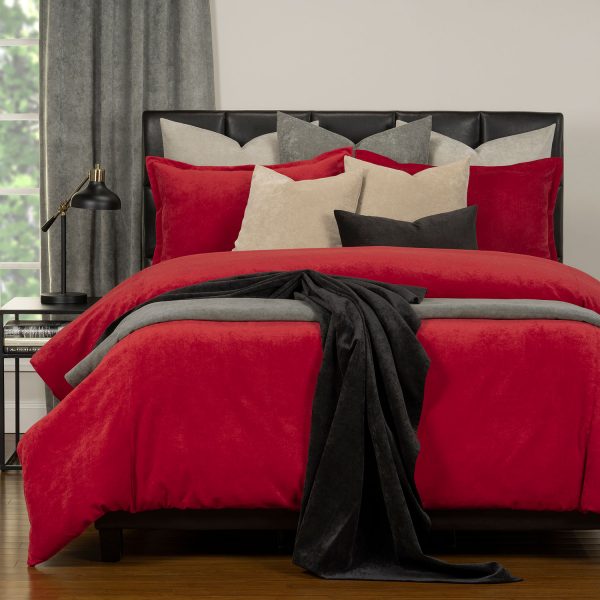 Padma Berry Mix
Ripened strawberry ignites the senses among rich tones of smoke, whispery gray, vanilla cream and black caviar.
Padma Harbor Gray Mix
Misty gray lays the groundwork for a calm juxtaposition of juicy black plum, vintage washed denim, dusted morel mushroom and a smoky green.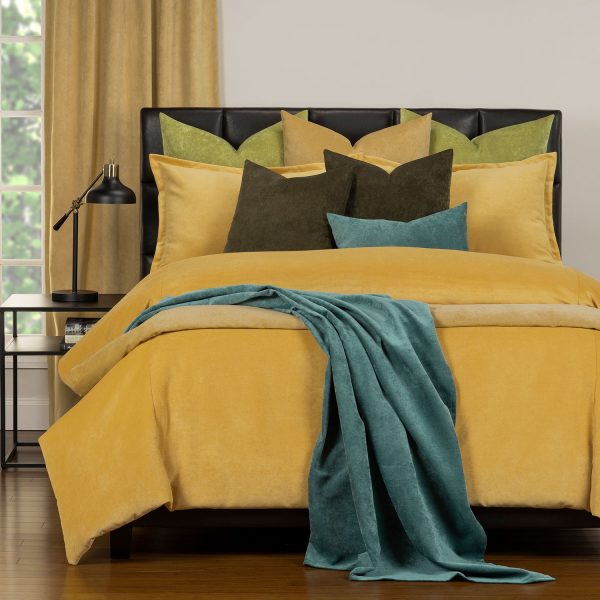 Padma Pollen Mix
The upbeat sunny yellow is the headliner here. Add punches of avocado green, muted aged gold, dried tea leaves and surf blue for a show-stopping collection of confident colors.